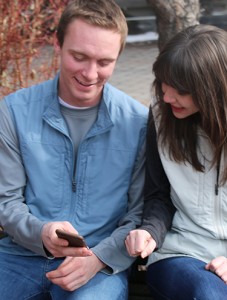 For all you cachers out there who carry a lot of gear with them during every adventure, we have just the giveaway for you. Introducing SCOTTeVEST, a clothing line for men and women with specially engineered pockets that keep all your gear secure and close to you, leaving you free to focus on finding that next cache, not where your stuff is (or isn't!).
SCOTTeVEST clothing can hold all the gadgets and daily essentials cachers normally would fumble through a purse, backpack, or fanny pack to find, and have embroidered pocket icons to help organize maps, smartphones, flashlight, GPS, books, sunscreen, bug spray, sunglasses, water and more.
Every garment includes a patented Personal Area Network (PAN), which is a network of hidden conduits to connect wires to devices while they are in your pockets, including power banks, charging cables or headphones. This feature is key when out away from an outlet – relying on electronics. Never again will your GPS or smartphone die on you before you reach your destination and you won't get tangled up with wires, external batteries, and electronics all stuffed into one pocket.
All garments feature staggered interior/exterior pockets so contents don't overlap (or make users look like the Michelin Man); as well as a Weight Management System (chiropractor tested!) to ensure maximum carrying capacity and maximum comfort.
For this contest, we are giving away a Featherweight Vest for either men or women, depending on the winner. This vest packs 14 pockets including some for smartphones, batteries, tablets and much much more. Plus, it is made of super lightweight fabric that will keep you cool during summer trips. More information on how to enter below, with rules, of course:
---
Rules: To enter, provide your name and email address in the form below. One entry per person, and one entry per email address. (We will never share your email address, and the Google Doc storing the entries will be deleted after the contest). Contest is only open to residents of the United States and Canada. The contest begins upon publication of this blog post on Monday, August 8th, 2016, and ends at 8:00 PM Eastern Standard Time on Monday, August 15th, 2016. The winner will be chosen at random from the entries received, shortly after the end time of the contest, using the services of the website random.org. Winner will be notified via email, notification being sent from the email address opencachingnorthamerica at gmail.com (be sure to check your spam folders!), and must respond within 48 hours, or the prize will be forfeited, and another winner will be chosen. Once the prize is accepted, you must provide a valid mailing address, and the prize will be sent out via the U.S. Postal Service  from SCOTTeVEST.
---
 Contest over, entry form removed!