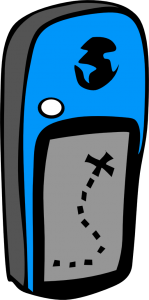 As many of our regular users know, our site had a major meltdown in November, 2016. Although the site was restored to 98% capability within a couple of days, a few bugs remained, and still do to this day. (Don't worry, latest and greatest Opencaching code coming real, real soon!!!). What we consider the two major remaining bugs are the inability to see page 2 and above of any search for caches, and the inability to download that entire first page of results that you can see as a .gpx file. (caches can still be downloaded one at a time from a cache page). Our move to the new Opencaching.pl code is taking a little longer than expected, so one of our loyal long time users wondered if he might get a .gpx file of all active OCNA caches, since there are only about 1,800 of them. The answer is, yes, there was a back door way to do it! Without getting into full detail, the following was needed to get this done:
A current version of GSAK (Geocaching Swiss Army Knife).
A .csv file containing a list of only current OCNA Waypoint names (i.e. OUxxxx). This was provided by OCNA, our database can be and was converted to .csv in one click.
An API Key from the Opencaching API, OKAPI. This is a free and open API, anyone can request a key.
The GSAK Macro GpxOpenRefreshCaches.gsk.
Let that macro work it's magic, and voila! Our user had his very own .gpx file of all active OCNA caches. It is available for download here, and is dated 23 March 2017. It is 12 MB unzipped, so that link is to the 2 MB zipped version. This .gpx is a thing of beauty too, even contains pictures uploaded to cache pages, should your device support them. They definitely show in GSAK or EasyGPS. Should we find our migration to the new Opencaching.pl code still taking longer than we hope, we will update it every few weeks, and post that info to the main page of our site.